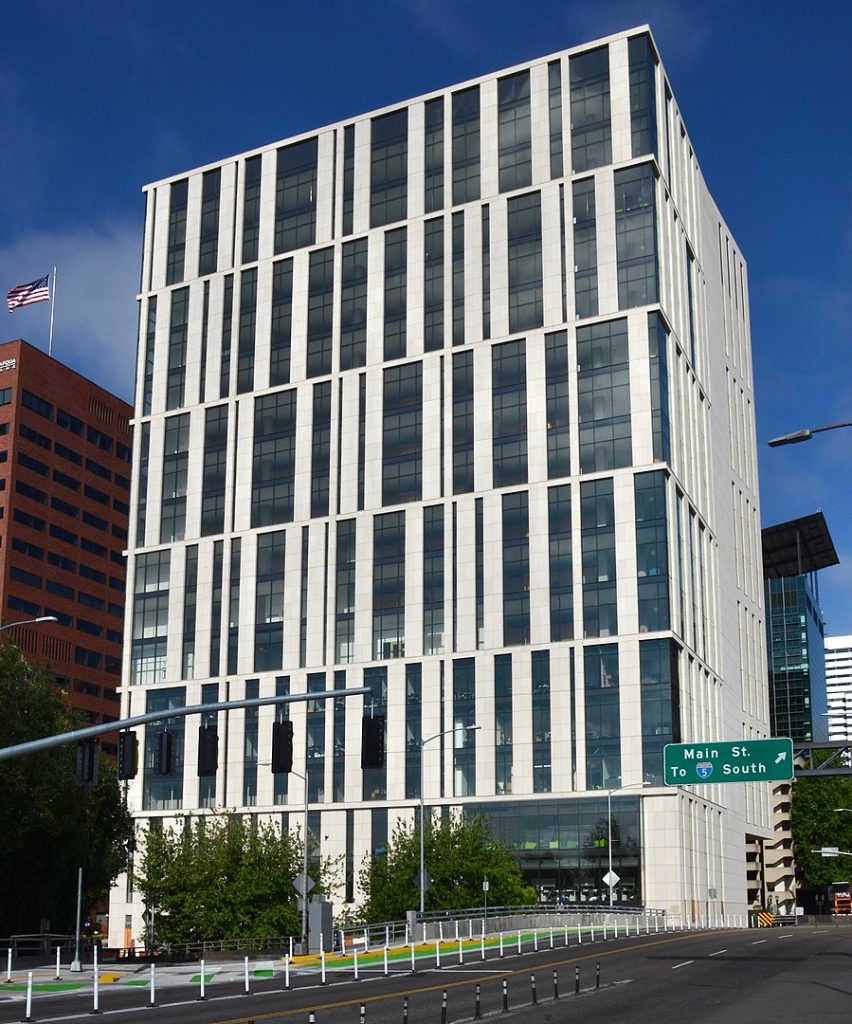 There are several different courts in Oregon that hear different types of cases. The circuit courts hear civil and criminal cases, as well as handle probate matters, adoptions, guardianships, and conservatorships in most counties. Circuit courts are operated by the Oregon Judicial Department and are divided into 27 districts, which mostly correspond to county borders. While there are other local courts in Oregon (like municipal courts and justice courts), the circuit courts handle a lot of the cases you might hear about in the news regarding state charges. Circuit judges have a power, but how do they get it?
Oregon's circuit judges are elected by the judicial districts they work in, though most circuit judges are initially appointed by the governor in between elections. Any time a judge resigns or is otherwise unable to complete their term, the governor gets to choose someone to serve until the next election. At that time, the judge in question must stand for election. Circuit judges serve terms of six years and are almost always reelected with massive voter support. That's not necessarily due to voters getting excited about circuit court judges, but rather that there are only rarely challengers in these elections. For example, only two of the 15 judges up for reelection faced challengers in Multnomah County's 2018 judicial elections. Both of those judges (Leslie Roberts and Benjamin Souede) won their races with the support of at least two-thirds of voters.
Judicial elections are nonpartisan. In Oregon, that means that judicial elections are mostly decided during primaries. If a nonpartisan candidate here receives more than 50% of the votes during a primary election, they're elected. If no candidate hits that mark, the two candidates with the most votes move on to the general election. There are exceptions, but they're relatively rare — the most common is that if a judge is appointed to fill a midterm vacancy and only one or two candidates file to run for that seat, then that election will automatically be pushed to the general ballot.
The majority of Portland's circuit court business is conducted in the 4th Judicial District (the borders of which match Multnomah County). However, depending on what crime or civil matter allegedly happened where, a Portland resident may have business in the 5th Judicial District (Clackamas County) or the 20th Judicial District (Washington County).
During the upcoming primary election in May, Multnomah County will have ten circuit judges on the ballot. Clackamas County will have three and Washington County will have four. Those numbers might change slightly, if a circuit judge becomes unable to serve between now and March. So far, many of the judges expected to run have not yet filed as candidates. No challengers have filed yet either. Nonpartisan candidates have until March 3 8 to register. Even once judicial candidates file, though, it can be hard to find much information about them. Because the qualifications to be appointed or run for the circuit court are basically limited to the following:
Oregon State Bar membership is required for any lawyer practicing in Oregon, which means that anyone who passes the bar exam in Oregon (or in a state whose bar has reciprocity with Oregon) is eligible to run for a circuit judge seat.
Because there are so many circuit court judges, their elections receive little attention even from local media. However, these are real elections — judges can fundraise and spend money just like any other candidate. They also have direct impacts on our day-to-day lives, from hearing eviction cases to deciding lawsuits against the city of Portland for police violence. Circuit judges' decisions have the full weight of the law, not just for the people involved in a given case, but by establishing case law that may be referenced for decades to come. By automatically agreeing with appointments made by the governor of the moment, we're guaranteeing that the circuit courts remain orthodox. Even small changes, like implementing diversion courts or exploring restorative justice, are difficult to implement when circuit judges know that their elections are basically ignored.
We'll look at individual judicial races more as the primary season proceeds and more candidates file to run, but in the meanwhile, consider what a truly competitive judicial election might look like in Portland — and what characteristics you think are important in a judge able to completely change a person's life.
Updated to correct the March filing deadline for judicial candidates. TB, 2022-02-02