Fire at Warm Springs water treatment facility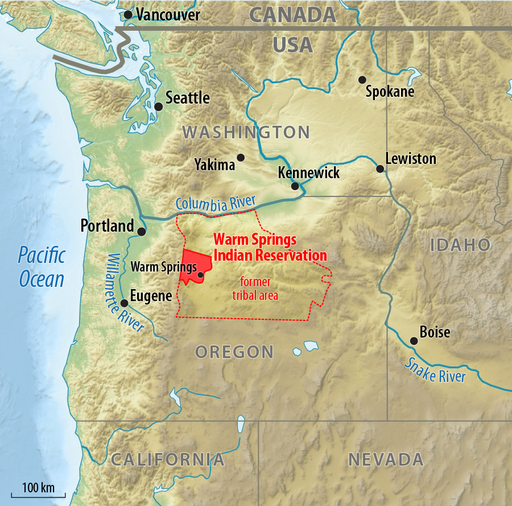 A fire destroyed a transformer at the Warm Springs Water Treatment Plant last Friday, leaving the facility without power and unable to treat water. The transformer is outside of the plant and no damage occurred inside of the facility. According to Chico Holliday, the general manager of public utilities for the Confederated Tribes of Warm Springs, "That thing was arcing off for almost an hour before [the power company] was able to get it shut off." In order to bring the water treatment facility back online, a new transformer will be brought in from Klamath Falls. Holliday is confident that the facility will be up and running again quickly, potentially as early as next week.
In the meanwhile, an emergency water conservation notice is in effect for the Warm Springs Agency Water System. Portable toilets and showers are available at the Warm Springs Emergency Management Office. Area residents can also pick up drinking water and gray water. Some reservoir tanks in the area have already run dry and the agency water system is working to deliver water to residences that would otherwise be served by those tanks. About 4,000 people are affected by the outage, which comes just before one of the most important religious festivals of the year for the tribes in the area, the Root Feast.
The fire and resulting shutdown is just one in a series of water infrastructure issues that the Confederated Tribes of Warm Springs has faced in recent years due to aging infrastructure and the federal government's failure to meet treaty obligations. Other infrastructure on the reservation has similar issues; the tribal phone system has also been limited or entirely down recently.
The tribe is requesting water donations:
First gubernatorial debates for the primary
The Oregon AFL-CIO hosted a debate between Democratic candidates Tina Kotek and Tobias Read on Friday evening. The debate focused on issues of concern to union members, including around public pension issues.
Read has asked for four debates, which Kotek seems to agree with. Few debates will likely include any of the other Democratic candidates running for the governor's seat.
While KATU planned to host a debate in early April between Republican candidates who have raised more than $750,000, that debate appears to have been canceled, due to coordinated efforts by candidates not eligible to participate. Five candidates would have been eligible (assuming no one else managed a surprising increase in funds by the March 31 campaign finance filing deadline): Christine Drazan, Bud Pierce (who has given more than $460,000 to his own campaign), Stan Pulliam, Bob Tiernan (who has given his campaign $500,000 and received another $500,000 from a California-based real estate company), and Bridget Barton.