The State of Oregon reserves the fourth Tuesday of August for special elections, as needed.
Voters in Multnomah and Washington Counties do not have an election this month, but Clackamas County does. Voters in Oregon City and the Oak Lodge area (roughly, between Milwaukie and Gladstone) should have already received ballots. Clackamas County Clerk Sherry Hall's office sent the wrong voter pamphlets to Oregon City voters initially and sent out replacement pamphlets last week. Hall blamed the error on an outside mail house responsible for sending out the pamphlets. This latest mistake, of course, follows on Hall's long history of election errors.
If you have not yet received your ballot and live in either Oregon City or the Oak Lodge Water Services District, contact the Clackamas County Elections Office as soon as possible to request a replacement ballot. The office can be reached by phone at 503-655-8510 or email at elections@clackamas.us. Not sure if you should have received a ballot? You can check your voter precinct online.
What's on the ballot?
Oregon City mayor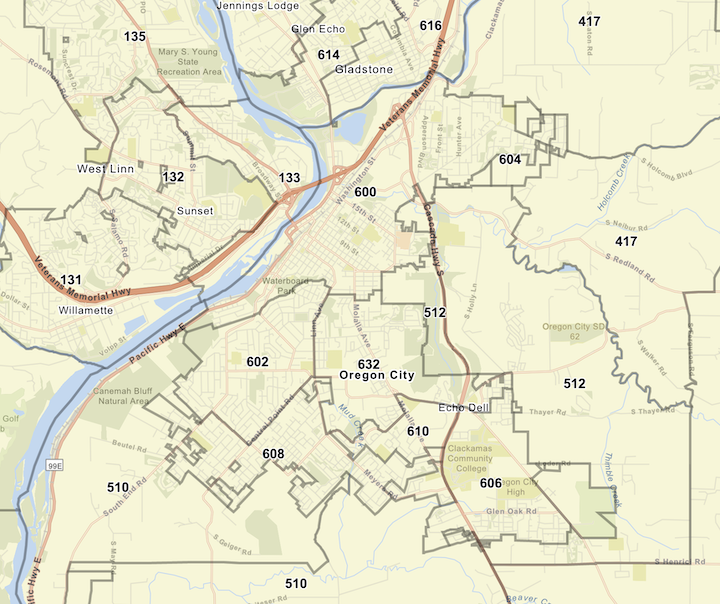 Oregon City's former mayor, Rachel Lyles Smith, resigned earlier this year. In a statement released at the time, Lyles Smith shared plans to move out of state to be closer to family. Lyles Smith took office in April 2021 after the previous mayor, Dan Holladay, was recalled in November. Commissioner Denyse McGriff has handled mayoral duties since April. The winner of the special election will serve as mayor through the end of Lyles Smith's expected term, which is the end of the year. So, in November, we'll see another election for mayor of Oregon City. The winner of that election will serve through 2026.
Voters living in Oregon City will be able to vote on four candidates for mayor:
Denyse McGriff: McGriff is president of the Oregon City commission. She is a retired city planner and served as the principal planner in Oregon City from 1988 to 1996. McGriff is the only candidate in the race to have submitted information to the Voters' Pamphlet. She also has Lyles Smith's endorsement and the endorsements of the other three commissioners on Oregon City's city council.
Dan Berge: Berge is a retired business owner and property owner. He's focused on government transparency and limiting internal politics within the city government.
Allen Bedore: Bedore is a retired mechanic making his fourth run for the mayor's seat. He ran unsuccessfully in 1998, 2000, and 2006. When The Oregon City News asked about Bedore's minimal campaigning, he noted "These are the small things that I'm not used to in politics, and I didn't even know there was a deadline for a Voters' Pamphlet statement." He does not appear to have an online campaign presence.
While Leslie Wright is listed as a candidate, he was deemed ineligible as a candidate due to evidence that he lives outside of Oregon City.
McGriff is likely the candidate with the widest name recognition. She's also doing more campaigning than her opponents. While there's little polling done on special elections, McGriff potentially has a serious advantage in this race. The real question, though, is whether any of the three candidates can break Oregon City's run of mayors unable to complete their terms.
Oak Lodge Water Authority board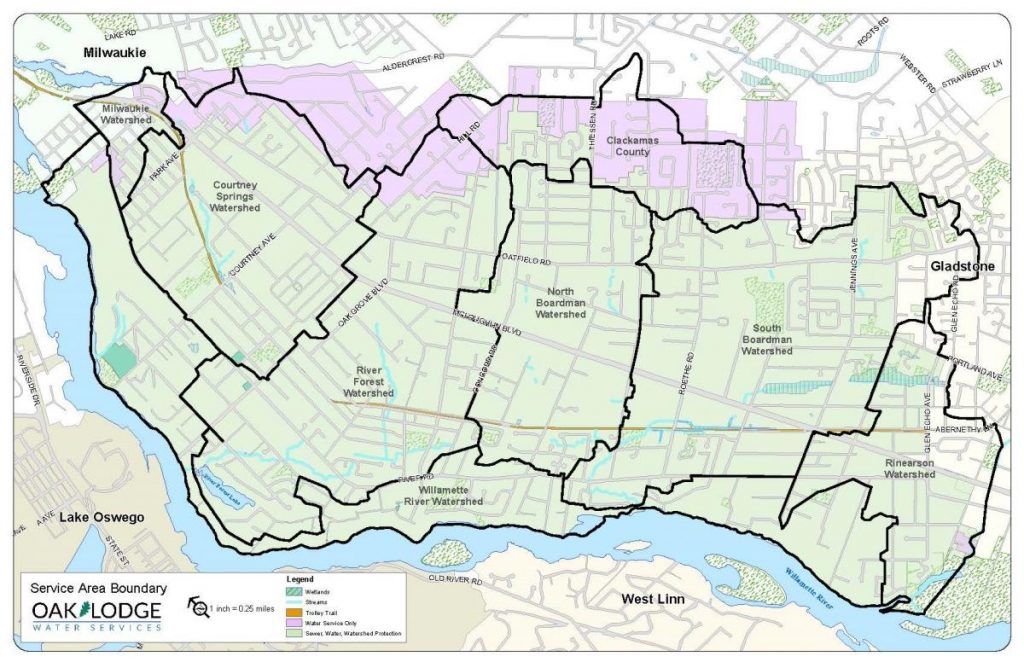 In May, the Clackamas County Board of County Commissioners approved reorganizing Oak Lodge Water Services as a joint water and sanitary authority. The change is intended to protect public assets in the event that the Oak Lodge area is either annexed by the City of Milwaukie or incorporates as a new city. As part of that transition, voters need to select the first governing body for the new Oak Lodge Water Authority. Oak Lodge Water Services was reorganized as a special district in 2017 with a governing board directly elected by voters. The members of the existing board of directors comprise the entire slate of candidates running for the new governing body.
Voters living in the Oak Lodge area will be able to vote on candidates for the Oak Lodge Water Authority:
All five candidates in this race submitted materials to the Voters' Pamphlet.
Remember to return your ballot!
Ballots are due back August 23 by 8 p.m. You can mail back your ballot — no stamp required — or drop it at one of four ballot drop boxes:
Clackamas County Elections Drive-up Drop Box (1710 Red Soils Ct, Suite 100, Oregon City)
Oregon City – City Hall (625 Center St, Oregon City)
Gladstone Civic Center (18505 Portland Ave, Gladstone)
Oak Lodge Library (16201 SE McLoughlin Blvd, Milwaukie)
If you'd like to observe the vote counting process, you can do so in person during one of the scheduled vote processing windows.
As of writing this article, just over 3,000 ballots have been returned — or 6.7 percent of the ballots that were sent out. You can check for updated numbers on the Clackamas County Elections website. The March 2021 special election, during which Lyles Smith was elected mayor of Oregon City, is a useful proxy for predicting turnout in this election. Of the 25,988 ballots sent to voters in March 2021, 21.55% were returned. We'll likely see similar turnout this year, although the addition of the Oak Lodge Water Authority election may drive numbers up a bit.
In the event that there's a problem with a returned ballot, all ballot challenges must be resolved by September 13. Certified results will be available no later than September 19.